Shooting Day at SecondLevel Films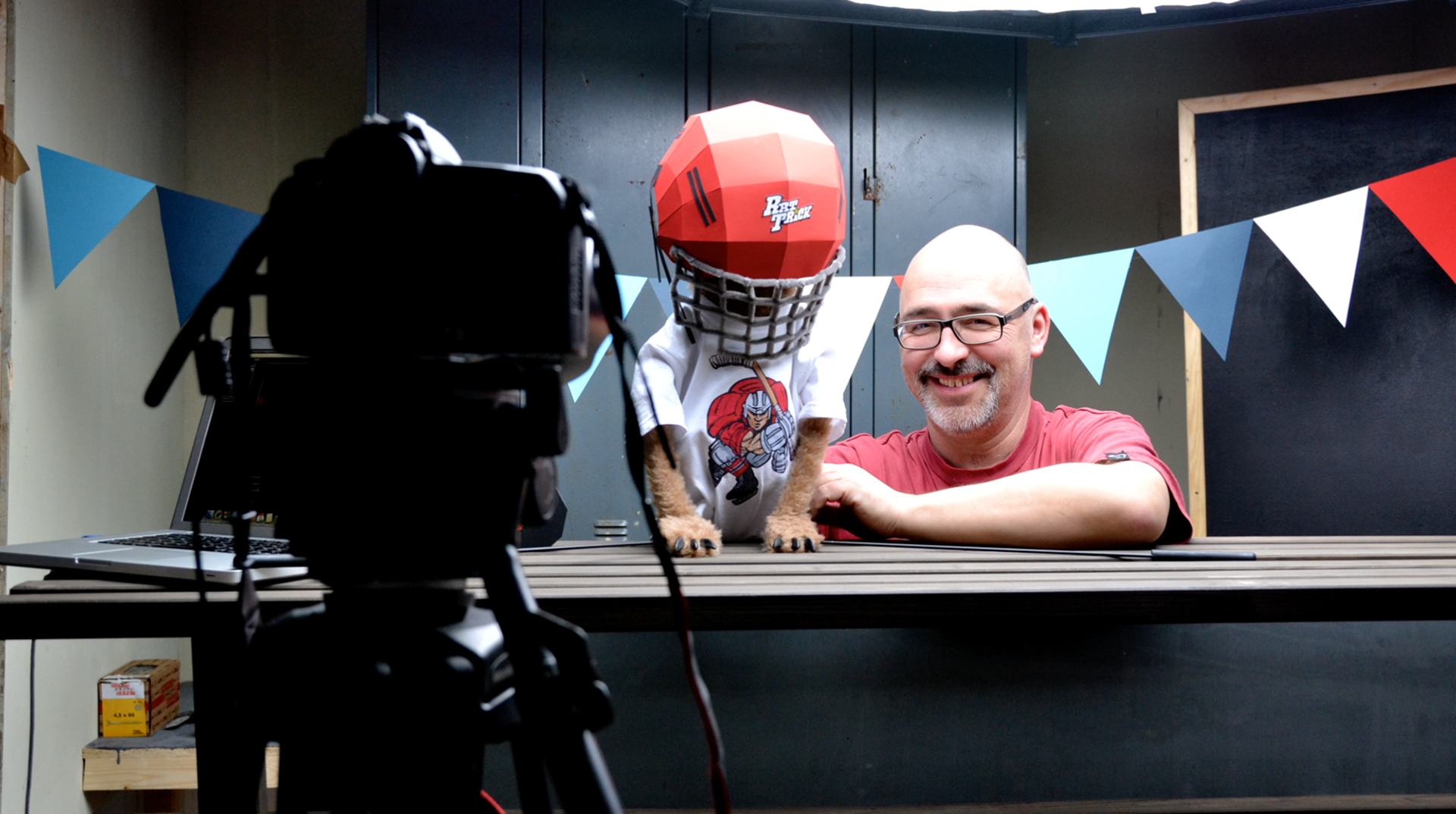 Servus TV requested an Opener for their new Ice hockey Show RAT TRICK. This program has everything an Ice hockey fan needs: Live Shows, summaries and background infos, portraits of players, behind-the-scenes, statistics, entertainment and many more. 
The two presenters of the show are two Ice hockey: Morton, the Polar rat from Canada who has once been a famous player of NHL and has lived his Ice hockey days...and looks a bit rough and come down. His show partner is glacier rat Max who is somewhat naiv, an ice hockey groupie and full of admiration for Ice hockey and everything around it. At BDA, we created the whole set completely out of paper, designed the logo and animated the whole opener in stop trick. 
Unfortunately the program never made it past the pilot stage but it was still a lot of fun to participate.